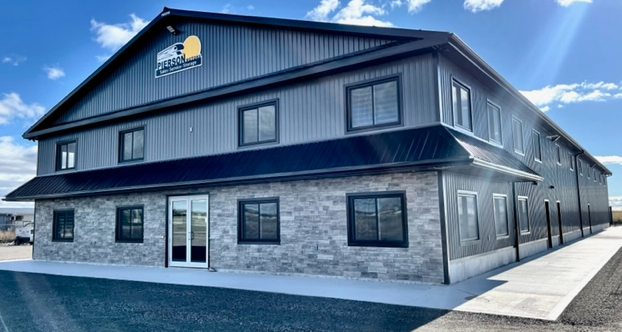 Ontario's leading RV and Automotive Dealer for Price, Service and Selection! We are an Authorized Dealer for Forest River, with in-stock Timberwolf, Cherokee, Grey Wolf and Wolf Pup Travel Trailers, Toy Haulers and Destination Models.
We are an authorized dealer for K-Z, with in-stock Sportsmen, Escape, Sportsmen Classic, Connect and Sportster Travel Trailers, Toy Haulers and Destination Models.
We are an Authorized delaer foor Sunset Park & RV, with in-stock Sun-lite and Rush Travel Trailers and Toy Hauelrs.
We are an Authorized Dealer for Thor as well, with in-stock Four Winds Motor Homes.
We are an Authorized Dealer for AGT Golf Carts, with in-stock Rambler, Nomad and Zephyr Golf Carts.
We are an Authorized dealer for HDK Evolution D3 Golf Cars.
We are an authorized dealer for Beckner, Enbeck and Tow Tek Trailers. We have Aluminum V-Nose Enclosed trailers and both Steel and Aluminum Utility trailers always in-stock.
We carry an extensive inventory of preowned trailers, cars, trucks, SUVs and motorcycles as well.
When you deal with Pierson Motors, you become our top priority and we will make sure you leave as a very satisfied repeat customer.
We know that prospective customers are extremely well educated when researching their next vehicle or RV. Pierson Motors has made it easy to get all the available vehicle and RV information so you can spend less time researching and more time enjoying your purchase. Check out our new inventory and used inventory to ensure you're knowledgeable regarding our products.
As well as RV and Auto sales, we have an outstanding Service and Detailing Department for both auto and RV. We have a Mobile RV Service too. So if you're unable to bring your RV to us, we'll simply come to you. It's that easy!
But it doesn't stop there! We rent both RVs and vehicles! So if you're wanting to try RVing to see if it's a true interest to you before you purchase, we will get you set up with a unit to try. We also offer a delivery, set-up and take away service, so you won't even need to worry about getting the trailer to the campground.
We take our business very serious here at Pierson Motors, and YOU are our business. If you're happy, we're happy!
Come in and meet our exceptionally well trained and super friendly staff and let us make your purchase as fun and easy as it should be!